Major Sponsors
The Winter Park Horseman's Association would like to thank all of our wonderful Major Sponsors!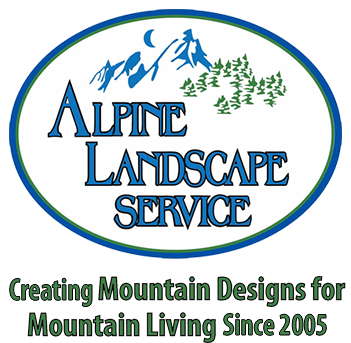 Creating mountain designs for mountain living since 2005.  We will take your outdoor dreams and make them part of your mountain living lifestyle.  970-887-9445   www.alpinelandscapeservice.com

Quality and value await at the Best Western Alpenglo Lodge & Conference Center, centrally located in downtown Winter Park.  The Best Western/Alpenglo Lodge is a proud sponsor of the HCSR!  Whether its their free high speed internet, 37 inch flat screen HD TVs, or the free hot breakfast, they'll make sure your next visit is an enjoyable one.
Reservations: 1-888-726-8088 (Toll Free Direct) , 970-726-8088 (local direct)  www.bestwestern.com
Blue Federal Credit Union is a not-for-profit financial institution serving 11 communities throughout Colorado and Wyoming.  Blue exists to help you discover pathways to realize our possibilities.  Blue is honored to be a part of your community and would love to have you a part of ours.  Visit Bluefce.com for more information on how to become a member.  800-368-9328  www.bluefcu.com
Fisher's Bar
Fisher's Bar is new in Fraser. Previously was Crooked Creek Saloon.  New owners have remodeled and reinvented the place. Service is great and food is made from scratch food in a local atmosphere.  Ordering good fish, burgers and elote is a nice experience here.   970-726-9250

Aythentic mexican dishes served fresh every day.  Dine in or Take out.  We ensure that your dining experience is top notch!  (970)726-4145    fuegoaztecas.com

Medicine in Motion Veterinary Services is owned and operated by Dr. Meg Bacon.  She provides animal chiropractic and consultation services to animals in multiple areas of Colorado, traveling to Grand County at least once a month to service the animals in this region.  Dr. Bacon makes sure to look at the whole animal every tine, providing thorough and competent care with integrity.  You can find more information about her practice, her services, and her travel schedule by viewing her website or seeking out her business on social media.   970-450-7300   www.medicineinmotionvet.com
Middle Park Health has served patients in Grand, Jackson & northern Summit counties in since 1933. The hospitals in Granby & in Kremmling are both designated as Level 4 Trauma Centers and offer 24/7, year-round Emergency Departments for your needs. Middle Park Health has five family medicine clinics located Winter Park, Granby, Grand Lake, Kremmling and Walden. Middle Park Health is excited to announce a new medical campus location in Fraser, building expected to begin late 2022. Each location has unique services available to our community. Their tagline, which summarizes their mission is, "Keeping LIFE Grand"   970-887-5800  www.middleparkhealth.org
Mr. and the late Mrs. Bob Temple
The High Country Stampede Rodeo would like to thank Bob and in memory of Jeanenne Temple for their very generous support of our little rodeo as they were among the first sponsors of the High Country Stampede Rodeo. We all enjoy their western and international collections can be seen in the Bob Temple Pavilion.
The Weathertop Foundation, Tom & Mary Urban and the Board of Directors

All long time visitors, if not residents of the Fraser Valley, generously support the High Country Stampede Rodeo, produced by the Winter Park Horseman's Association.  Thank you!!
It's time to love your home and love your life with mountain living just as you have always imagined!  With over 20 years of combined experience in interior design, construction, and real estate, Erica Kalkofen is ready to help you buy, sell, or remodel your Grand County home.  When working with Your Home Real Estate and Remodeling and our Re/Max Peak to Peak team, rest assured that your mountain home dreams are within reach with our proven design techniques and comprehensive real estate expertise.  Call Erica today for a FREE consultation at (970) 531-6860 or book online at realestateandremodels.com.